Classification systems for the degree of contamination in a fluid
Solid particle contamination is always present in the hydraulic fluid and the amount needs to be determined and classified because the contamination may cause hydraulic equipment to break Classification systems are used to help determine the amount of solid particles present in a fluid.
The most common classification methods follow ISO 4406 and NAS 1638.
Classification to NAS 1638
14 cleanlines classes exist to claasify fluids. In each class a specific number of particles (in 100 milliliters of liquid) is given for each of 5 ranges of sizes.
Classification to ISO 4406
This classification the sizes larger than 5 micrometers and larger than 15 micrometers are cumulatively provided, 21 ranges are avilable for classification.
The cleadliness class of the fluid is determined on the basis of both solid particle degree counts .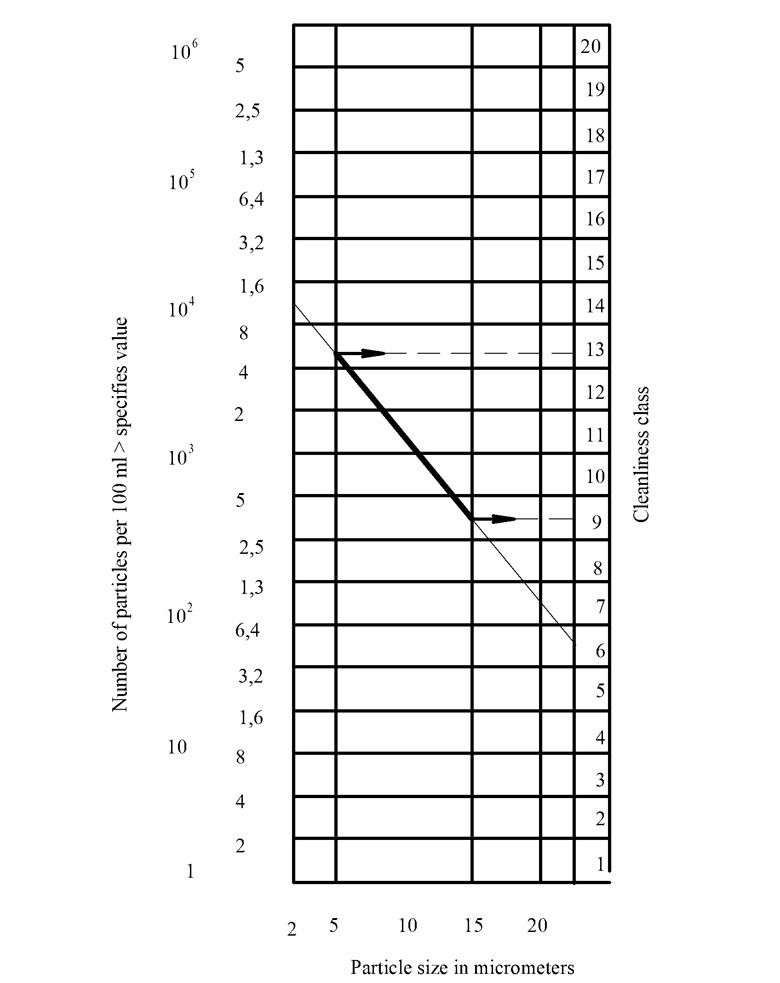 The designation of te cleanliness class comprises only two numbers:
first number indicates the range number for the particle size larger than 5 micrometers:
second number indicates that for thr particle size larger than 15 micrometers.